Cesa dele Angele
A mountain holiday in total relax, surrounded by nature
To welcome you in the best way the TROI family, who in its four apartments equipped with all comforts, will make their guests feel as if they were at home.
From the windows of the rooms you can enjoy a suggestive panorama of the surrounding mountains including Pelmo and Civetta.
The history
The building hosting "La Cesa delle Angele" located in Colle Santa Lucia dates back to the 17th century.
According to estimates, the first building was completed during 1878: this date was found in a carving  on the  apex, the highest point of  the roof,  joined by the layers that divert the flow of  rainy water, that scrupulously preserved over time.
The new Cesa delle Angele
Wood is the absolute star in the new Cesa dele Angele.
One of a kind, custom-made pieces, masterly made by knowledgeable wood lovers.
A style that tells a story about tradition and simplicity.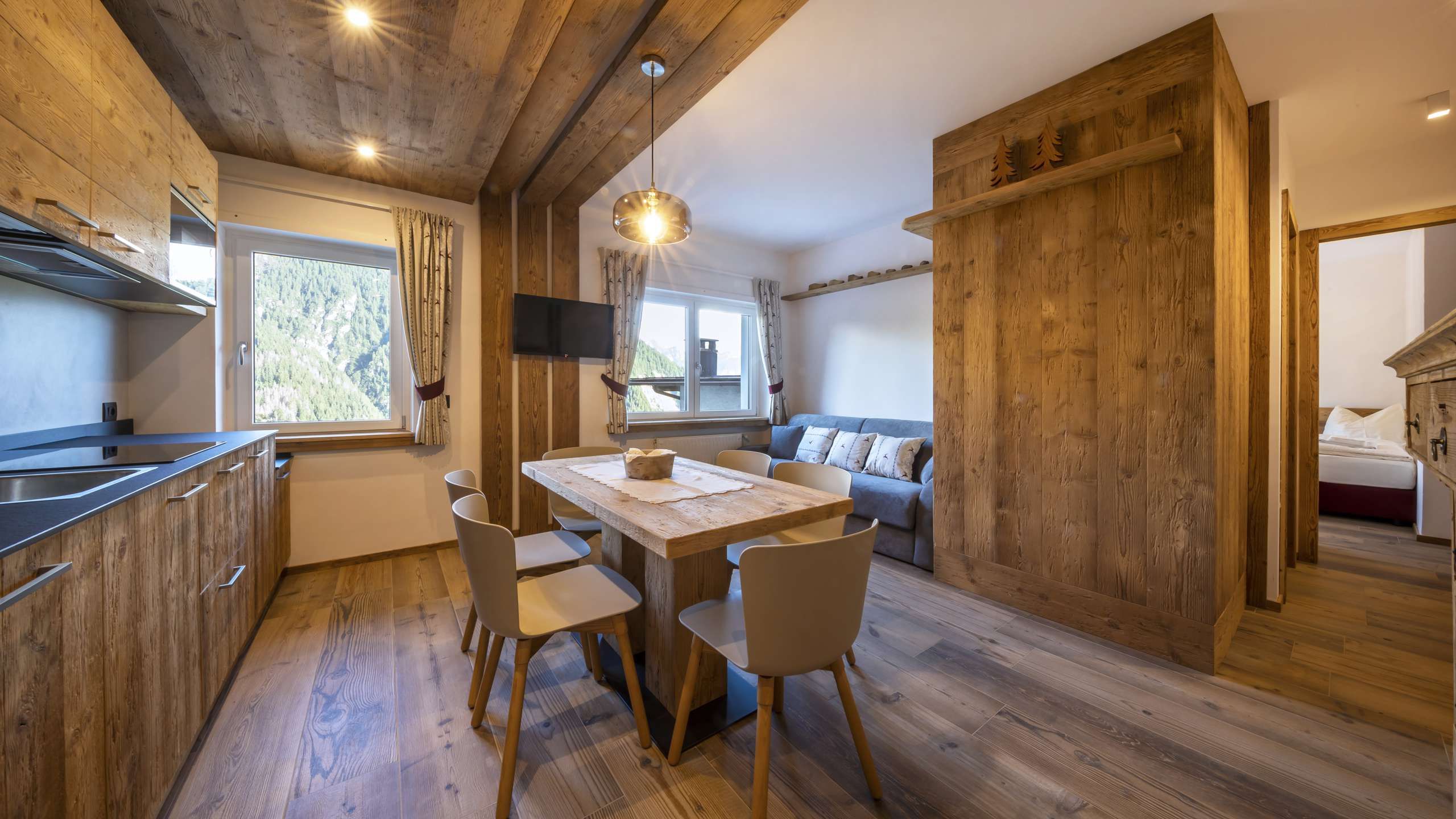 For more information, contact us